Get a Younger Mentor
In business and in life, knowledge is power, and experience is priceless. That's why many folks nearing retirement age often look to mentorship to help them stay connected to their professions. It also provides an opportunity to pass on their lifetime of learning to the next generation.
However, flipping the conventional mentorship model can also benefit older workers who don't want to fall behind the technological and social innovations that are changing our world so quickly. Working with young people can also enhance the proverbial "young at heart" effect that helps retirees live with purpose in the second half of their lives.
Consider broadening your definition of young people. Make your kids part of the equation as well. Depending on their age(s), they may not have the requisite work experience, but they have more experience working with today's technology. Spending time with them can be good for your mental health as well. It can also benefit your relationship with them over both the short- and long-term.
Here are three reasons why finding a younger mentor could keep you sharp and boost your Return on Life at the later stages of your career and into retirement.
1. See the cutting edge.
There's a generation of digital natives behind you who have grown up with an entirely different relationship to technology than any generation before it. No matter how diligently you've tried to stay on top of the latest trends in your industry, younger people are already looking further ahead. Let a younger mentor help you learn how to use the latest tools and wrap your head around emerging technologies, theories, and philosophies. In turn, you'll be able to bring your seasoned perspective to the table and apply what you're learning in ways your mentor might not think of. That's a recipe for innovation that could make your mentorship relationship more valuable and your retirement more rewarding.
2. Make change an empowering habit.
The seniors who have the hardest time transitioning into retirement often struggle with any kind of change in their lives. Without the familiar comforts and challenges of their careers, these folks experience a crisis of identity that they may never fully move past.
Learning from a younger mentor can help push you out of your comfort zone and broaden your perspective. Each new idea or experience that you open yourself up to will make the next one you encounter a little less scary. Plus, a willingness to face challenges, conquer them, and learn from losses will serve you well in other aspects of your retirement as well, whether you're trying to build a healthier exercise routine or navigating close quarters at home with your spouse.
3. Prepare for your next adventure.
Retirement used to mean you turned 65 and stopped working. But today's seniors who stay healthy, active, and curious are entering a period of their lives where they have so many ways to enrich themselves and the world around them.
So, how could you use everything you learn from a younger mentor in retirement? How could you grow, surprise yourself, have more meaningful experiences, and give back?
Could you take on a part-time job as a professional consultant? Maybe you could become a teacher or a volunteer. You might take on younger or older mentees of your own from different backgrounds who will continue to enrich and diversify your retirement network.
Or you might decide to start the company where you always dreamed of working and make yourself the CEO. Your younger mentor could provide some valuable insights on diversity hiring initiatives, culture building, choosing a tech stack, harnessing AI, and next-gen marketing that could accelerate your new firm to the head of the pack.
Working with a younger mentor is just one way to expand your vision of what's possible in retirement. For women facing new beginnings, working with us on your life plan can also help you identify what comes next. Maybe you want to start a business of your own. Perhaps, you would prefer to relocate and get a fresh start.
This Week's Favorite Reads
In this week's favorite reads, you will find articles for retirees as well as parents and their children. The topics include Social Security benefits, women's health, the new student loan repayment program, documents for your child to sign before they go to college or move out of your home, and taking care of the small stuff sooner rather than later.
Here are the links to this week's articles as well as a brief description of each:
For many Americans, Social Security represents an important source of retirement income. Importantly, the timing of your claim impacts your future benefit. That makes this a high-stakes decision. It can also have an effect on your spouse and/or dependents. The article shares some of the biggest myths experts see. It also shares the truths behind them. You can also check this blog for more on the taxation of Social Security benefits – myth #4. This blog addresses some things to consider when deciding when to claim your benefits – myth #1. You may also want to check this blog, which shares five facts every woman should know about Social Security.
Unfortunately, women may not realize they have symptoms indicating they have heart trouble. Even worse, medical providers fail to pick up on it as well. Women's heart attack signals are far less likely than men's to include chest pain. Women's overall symptoms tend to be more subtle. Doctors often tell women that their symptoms are in their heads. Unfortunately, not enough women join clinical trials focused on cardiovascular medicine. That leads doctors to make recommendations based on evidence derived from their male patients. Please read and share this article with other women in your life. It could help save them.
The plan to forgive some student loan debt failed to make it through the courts. But borrowers now have a new option that can significantly cut their payments. Some could even see their payments cut in half. The new income-driven repayment plan, known as SAVE, recently opened for enrollment. Student loan payments will become due again in October. Those with federal undergraduate or graduate loans are eligible for the new repayment plan. You can sign up online through this website.
When I read this one, I paused after reading the opening. I wondered why I was reading it. But I kept going. Then it made sense. Do you often leave the easy, little tasks for later? If so, why? If we don't do the little things, they can easily pile up. That can prevent us from doing big things. You don't need to let every notification interrupt your workflow. But consider doing the tiny tasks that take almost no time and help maintain order. Sometimes, we would be better off if we "just do it now."
Do you have a child who just recently headed off to college? Or do you have a child – like we do – who just moved far from home to start his or her career? Remember that once your child turns 18, you can no longer automatically access their financial accounts and medical records. What happens if your child gets seriously injured while at college? Perhaps they need urgent help navigating their finances instead. Young adults should have certain documents and permissions in place. This document shares six of the most important documents and permissions for young adults and their parents to obtain.
Whenever I talk to clients about this issue, I share what the parents of one of our oldest son's friends experienced. Their oldest son went to college in another state. One day, he was hit by a truck while he was out for a run. His mother couldn't find anything out about his condition until she got on a plane and got to where he was. Fortunately, he ended up being okay in the long run. But imagine the mental anguish that she experienced until she arrived at the hospital where he was.
Our practice continues to benefit from referrals from our clients and friends. Thank you for your trust and confidence.
If you would like to talk to us about financial topics including your investments, creating your life plan, saving for college, or saving for retirement, please complete our contact form or schedule a call or a virtual meeting via Zoom. We will be in touch.
Follow us:
Please note. We post information about articles we think can help you make better money-related decisions on LinkedIn and Facebook.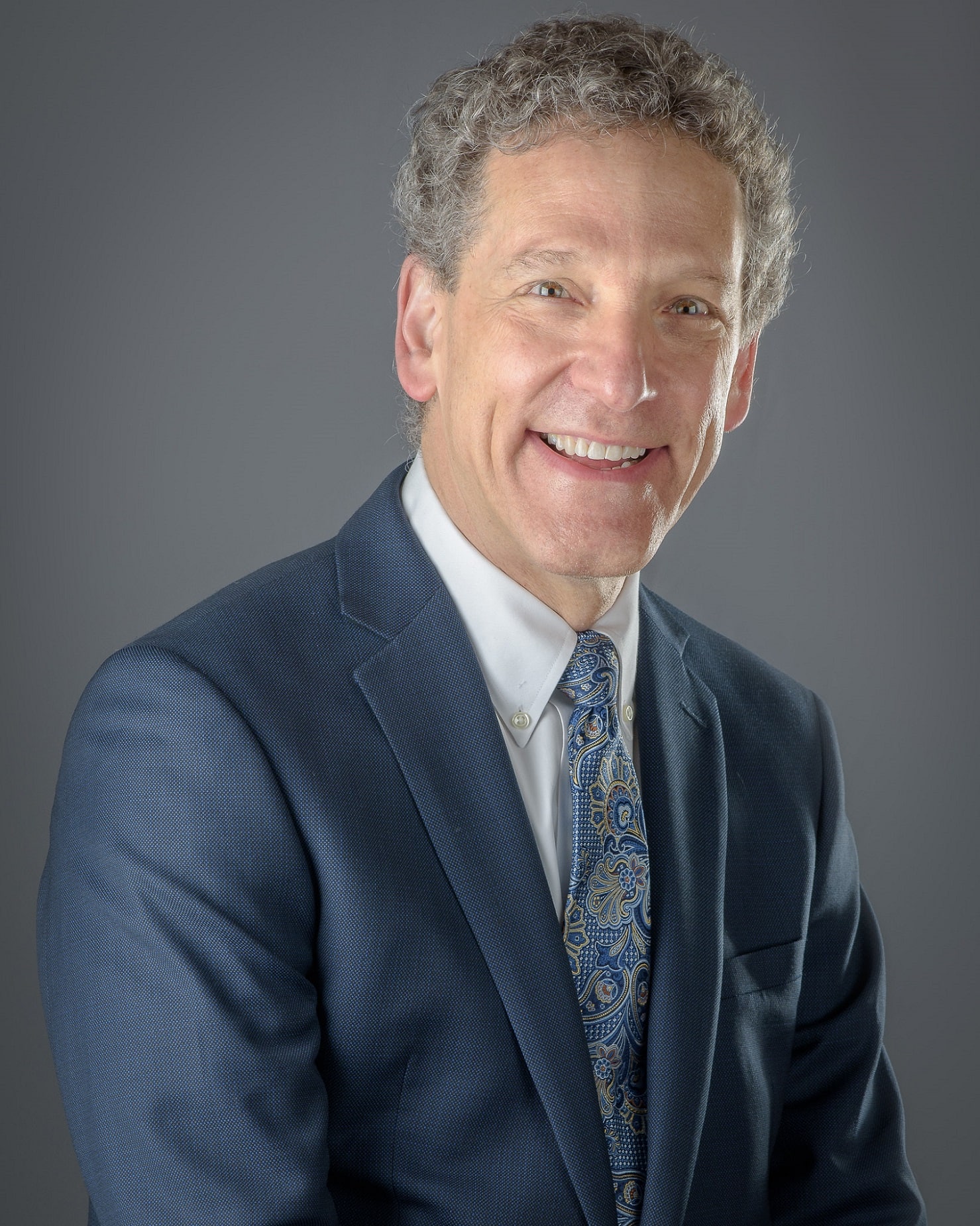 Phil Weiss founded Apprise Wealth Management. He started his financial services career in 1987 working as a tax professional for Deloitte & Touche. For the past 25+ years, he has worked extensively in the areas of financial planning and investment management. Phil is both a CFA charterholder and a CPA.
Located just north of Baltimore, Apprise works with clients face-to-face locally and can also work virtually regardless of location.