New beginnings, such as retirement, may mark the start of a new chapter in life, a phase where you have the freedom to choose your path and make decisions that align with your desires and aspirations. One such decision that many in these situations contemplate is relocating to a new place. Women facing new beginnings may face this decision even before retirement. Perhaps they have lost a loved one or gotten divorced.
While the thought of moving might seem daunting, there are numerous compelling reasons why relocating in retirement can be an enriching and fulfilling choice.
This week's blog will discuss some of the reasons you may want to relocate in retirement. A future blog will discuss the other side and share some reasons not to relocate in retirement.
This blog will focus on retirement. Other factors can come into play when a new beginning is driven by events other than retirement. You can also check here for some thoughts that can help you decide where to live when you retire.
12 Reasons to Consider Relocating When You Retire
1. Fresh Start and Adventure:
Depending on your situation, retirement can be the perfect time to embark on a new adventure. Relocating to a new place allows you to reinvent yourself, break away from routine, and discover new experiences. The excitement of exploring an unfamiliar environment can inject a renewed sense of vitality into your life, stimulating personal growth and invigorating your spirit. It can also allow for a change in lifestyle. Perhaps you want to spend more time outside. Plus, moving to a warmer – or dryer – climate may make it easier for you to be outside more often.
2. Cost of Living and Financial Benefits:
Relocating to an area with a lower cost of living can significantly stretch your retirement savings. By choosing a location with affordable housing, lower taxes, and reduced everyday expenses, you can make the most of your retirement income and enjoy a comfortable lifestyle without constantly worrying about finances. When it comes to taxes, nine states currently have no income tax. Another four states do not tax retirement income. You can also find 38 states that don't tax Social Security benefits. But don't limit your thoughts to income taxes. Real estate taxes matter, too. Because of its low property tax rates, some prefer Alabama to Florida even though Alabama has a 5% income tax rate on 401(k)s and other accounts.
3. Climate and Outdoor Activities:
You may decide that you prefer to wake up to pleasant weather every day or have access to outdoor activities year-round. Relocating to a region with your preferred climate can enable you to engage in outdoor activities like golfing, hiking, pickleball, biking, swimming, or gardening. A climate that suits your preferences can contribute to your overall well-being and enhance your quality of life.
4. Cultural Enrichment:
Relocating to a new area exposes you to diverse cultures, traditions, and perspectives. Embracing a new community can open doors to learning, volunteering, and participating in local events. In addition, engaging with different cultures broadens your horizons, deepens your understanding of the world, and fosters personal enrichment. Or you may want to move to an area that offers more of the cultural activities that you prefer. For example, maybe you like to see live plays or sporting events. Being closer to or living in a large metropolitan area may allow you greater access.
5. Ease of Access:
I recently spoke to a new prospect who is considering moving from the city she currently lives in. She could relocate to a larger city in retirement. Why? Some cities have more public transportation than others. She would prefer to drive less, so having more public transportation can help. Plus, the layout of the city she may move to makes it easier to walk to shops and restaurants. The general cost of living in the new location could be higher. But the convenience factor matters, too.
6. Reduced Home Maintenance:
Downsizing or relocating to a more manageable home can significantly reduce the burden of home maintenance. Smaller properties typically require less upkeep, freeing up your time and energy to focus on activities that truly bring you joy. Depending on where you move, you might not have to worry about such tasks as landscaping or snow removal. In some housing developments, the property owner is only responsible for "walls-in." This means that your homeowner's association dues can cover exterior maintenance of your home as well as any costs associated with roof damage or replacement and other exterior maintenance and improvements on your home.
7. Closer to Family and Friends:
Retirement can provide the opportunity to reconnect with loved ones. Relocating to a place closer to family and friends can facilitate stronger relationships and create a support network that enhances your emotional well-being. Spending more time with family and friends also can help boost happiness.
Living close to family provides more opportunities to see them. As discussed in one of last week's shared articles, we spend the bulk of our time with our children while they live with us. In my house, we are excited for our son Daniel. He is about to start his career after graduating from college this past May. But he recently learned that instead of working about two hours away, he will have to move across the country. If he was two hours away, we could meet midway to play disc golf on a weekend day or for dinner on a weekday or weekend night. He's hopeful the move won't be permanent. If it is, we may have some tough choices. We have four kids. We would consider moving to be closer to them, but we don't want to favor one over the other in that regard.
8. Health and Wellness:
Certain regions are renowned for their emphasis on health and wellness. Moving to an area with access to quality healthcare facilities, fitness centers, and recreational spaces can contribute to a healthier and more active retirement. Plus, as noted above, if the area you relocate to for retirement has a better climate, it could allow you to get more fresh air and exercise. Nicer weather could make it easier for you and your spouse or a friend to go for a daily walk. As discussed in this article, walking even 4,000 steps per day may be enough to extend your life.
9. Bucket List Destinations:
Have you ever dreamed of waking up by the ocean or exploring a charming European village? Retirement is the time to check items off your bucket list. Relocating to a place you've always wanted to live can turn your dreams into reality. One word of caution. Consider checking out a new place first. Get an Airbnb in a neighborhood you might like and stay there for a month or so. Get a lay of the land and make sure you can picture yourself living there before you formally move there.
10. Reduced Stress and Traffic:
Retirement is about enjoying life to the fullest. Minimizing stress improves your quality of life. Driving in traffic can be stressful. My last job before launching Apprise often involved driving in heavy traffic. I could go to work early and avoid some of it. But it was hard to make it home without facing some traffic. Working out of my home means my commute involves walking down a flight of stairs. That leaves me with more time to do things I enjoy and exercise regularly. It also reduces stress levels.
In some areas, traffic can even be somewhat heavy during the weekends. If you relocate to a quieter, less congested area, you may have a more serene and peaceful retirement experience. That can allow you to savor the simple pleasures of life. Reduced stress can improve your mental well-being and your physical health. It can also enhance your productivity and focus. Spending less time in traffic can also reduce your exposure to harmful pollutants.
11. Investing in Yourself:
Ultimately, relocating in retirement is an investment in your own happiness and well-being. It's your chance to prioritize your desires, needs, and aspirations. By making the decision to relocate in retirement, you are giving yourself the opportunity to thrive and create a retirement that truly reflects who you are.
12. Live Your Most Fulfilled Life.
Ultimately, deciding to relocate in retirement is about taking the reins and living the life you've always dreamed of. It's a chance to design your days, seek inspiration in new surroundings, and create a retirement journey that's uniquely your own. At Apprise, we focus on helping women facing new beginnings live their most desired lifestyle now and in retirement. That's why we implemented a life-planning approach to help better align how you spend your money on what matters most to you. If you would like help working on your life plan, please schedule a free call. If you're unclear about the purpose of a life plan, I recommend watching this video. It provides a great metaphor for what a life plan aims to help you do.
Final Thoughts
Deciding to relocate in retirement offers a multitude of benefits, from embracing new experiences and cultures to optimizing your finances and overall well-being. It's a chance to start anew, to seek out adventure, and to tailor your surroundings to match your vision of a fulfilling retirement. By considering these compelling reasons to relocate in retirement, you can embark on a journey that enriches your life in ways you may never have imagined.
If you would like to talk to us about financial topics including your investments, creating your life plan, saving for college, or saving for retirement, please complete our contact form or schedule a call or a virtual meeting via Zoom. We will be in touch.
Next week, please look for our Tuesday Tips video blog.
Our practice continues to benefit from referrals from our clients and friends. Thank you for your trust and confidence.
Follow us:
Please note. We post information about articles we think can help you make better money-related decisions on Facebook and LinkedIn.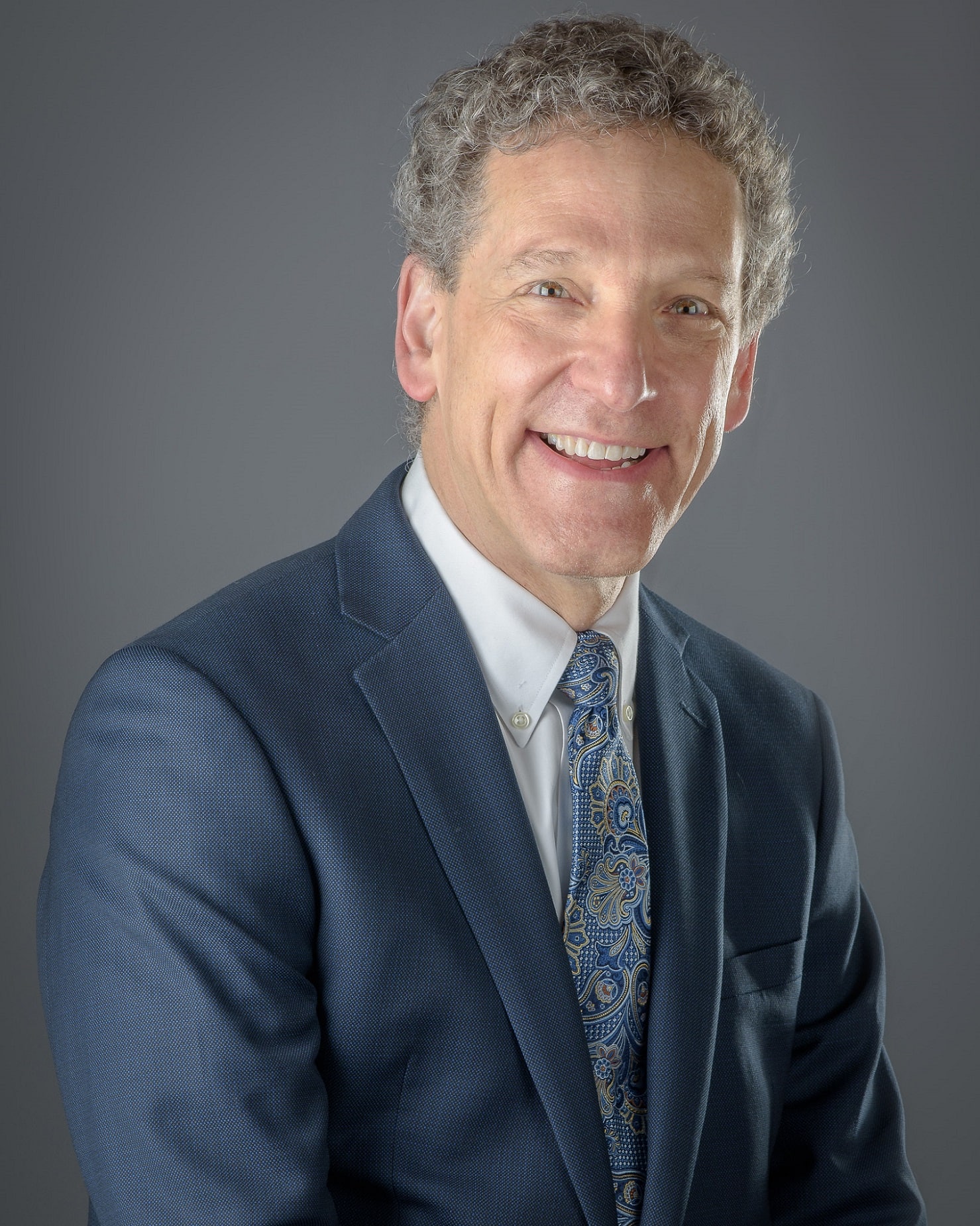 Phil Weiss founded Apprise Wealth Management. He started his financial services career in 1987 working as a tax professional for Deloitte & Touche. For the past 25+ years, he has worked extensively in the areas of financial planning and investment management. Phil is both a CFA charterholder and a CPA.
Located just north of Baltimore, Apprise works with clients face-to-face locally and can also work virtually regardless of location.