Hobbies That Improve Health and Happiness
Retirement comes with some perks. For many, the list of perks starts with freedom – the freedom to devote as much time as you want to your interests and hobbies. Unfortunately, not everything you enjoyed doing in your free time while you were working will be good for you full-time in retirement. Plus, too much of the same thing might get boring. Even worse, too much time alone on the couch could be bad for your health. And after you've scheduled a few tee times and lunches, seeing all that remaining blank space on your weekly calendar might feel overwhelming.
A new retirement hobby should get you moving. It should also provide opportunities to connect with other people. If you're not sure where to start, here are seven suggestions that could improve your Return on Life.
Pickleball
Playing tennis is a great form of exercise. It works your whole body, improves eye-hand coordination, and builds teamwork and camaraderie. It's also rough on your joints and can be increasingly difficult to enjoy as you age.
With a smaller court and a more forgiving ball, pickleball has all the fun, challenge, and social interaction of tennis with a lot less wear and tear. It's also exploding in popularity, especially among seniors. Even if you've never picked up a racket, consider grabbing a paddle and giving pickleball a try.
Cooking
Meals were a scheduled part of your work routine. Without that structure, retirees who spend most of their time at home can fall into some unhealthy eating habits, like perpetual grazing in the kitchen.
So, make mealtime special again! Start by upgrading your shopping routine. Even if you have a pretty strict grocery budget, you probably have the means to buy some fresh fruit, vegetables, and protein from your local farmer's market. Dust off those cookbooks you never had time to use and make healthier, more filling, and more enjoyable meals three times a day. Do you have a favorite dish that you've never cooked before? Try searching for a recipe on the internet. I've found several good recipes that way. These actions can help you cut down on your snacking while learning a few new kitchen tricks.
Gardening
Why not turn that patch of weeds you're sick of staring at into a garden? According to AARP, gardening has numerous health benefits, including increased exposure to vitamin D, lowered risk of dementia, and aerobic exercise. Gardening can also be a great social activity, whether you're planting and pruning with your spouse or pitching in at a community garden. Plus, freshly grown vegetables often have considerably more taste than those you buy from the store.
Reading
Your brain needs a workout too! When was the last time you went to your local library? In addition to all the physical media at your disposal, your librarian can also help you get connected with digital resources for accessing a wider variety of books, newspapers, and magazines. A book club could help you cross some titles off your reading list while meeting new people.
Dancing
Running, walking, and hitting the gym don't appeal to everyone. If you don't enjoy sports and you're struggling to find a workout routine that sticks, take a twirl on the dance floor. Many studies have found that dancing is good for your heart, your posture, your bones, and your mental health. Dancing can also be a great couples' activity that brings spouses closer together while expanding their horizons.
Bicycling
Running and walking represent impact activities. If you have lower back pain, you may want to try biking. Some of you may have biked when you were younger and not done it for years. Biking allows you to get good exercise, but it's a low-impact activity as your feet don't constantly contact the ground. Plus, you go faster on your bike than when you walk. That means you can see more. Depending on where you live, you may find trails that allow you to ride without going on the road, too.
Volunteering
All the life and professional skills that you've accumulated are no less valuable in retirement. Whether you're mentoring the next generation of professionals in your field or helping kids master the Three Rs, you have a lot to give back. Signing up for shifts at schools, nonprofits, and other community organizations can give your weeks more structure and more meaning. Or, if you're feeling entrepreneurial, start your own consulting firm and make giving back your new part-time job.
Have you given much thought to what your Ideal Week in Retirement – or even now – should look like? Make an appointment, and we can work with you on your Life Plan to help you fill in the blanks, feel better, and have some fun.
This Week's Favorite Reads
This week's articles address topics such as saving for your child's future, helping your dog stay healthy longer, and the trials and tribulations as well as the joys associated with having your kids play sports as they grow up.
Here are the links to this week's articles as well as a brief description of each:
As parents, we want to teach our children as much as we can to help prepare them for the future. We want to position them to survive on their own. We also want to save for their future. Consider this: if we invest $10,000 when our children are 25 which grows at 8% per year, it will grow to nearly $150,000 when they reach age 60. On the other hand, if we invest $10,000 for them at birth and get the same annualized return, it will grow to more than $1 million by age 60. This is another great example of the power of compounding. The earlier you start saving the better. If you would like to see a visual example, you can check this blog. It includes graphs highlighting the difference between starting to save early and waiting until later in life.
Do you have a family pet like a dog? If you do, you probably treat them as part of the family. You include them in family photos for the holidays and/or special occasions, you bring them along on at least some vacations, and you eagerly look forward to playing with or snuggling with them at night. If you've been on a Zoom call with me, you've likely seen our two Shih Tzus – Daisy and Emma. The image for this week's blog shows them together in my office. We all want our dogs to live as long as they can. Fortunately, there are things we can do to maximize their health and help them live a healthy, vibrant life. This article shares 10 suggestions from veterinarians to help your dog stay healthy longer.
I have written several blogs extolling the many virtues of Roth IRAs. (For example, see here, here, and here.) With the passage of SECURE Act 2.0 late last year, investors have more options for funding Roth accounts both on their own and with their employer's assistance. This article shares some of the newer options. It also addresses two critical questions. One relates to having access to a particular option. The other asks if a Roth is more suitable for the investor than a traditional IRA.
This article struck a chord with me. Last Sunday (Father's Day) marked the end of 22 years of watching – and often coaching – my kids as they played recreation, travel, and club sports. Our oldest son started playing soccer when he was four. He'll be 26 in a few weeks. Last Sunday, our only daughter played the last game of her final club lacrosse tournament. I could sympathize with the writer of this article as he lamented all that he went through while driving his kids from event to event. Buying snacks. All the time spent driving from one location to another. Booking places to stay when the tournaments weren't local.
As I read the article, I couldn't help but think how fortunate it was to have gone through that. Yes, it was hard at times, especially with four kids. But we got through it. And so many wonderful memories remain. They will last a lifetime. I was glad to see the author say this, "I know I'm going to miss it. I know these are memories of a lifetime, something every parent should treasure and hang onto as long as they possibly can. …" The author is right on point. Being a grandparent someday and getting the opportunity to watch my grandchildren play as well is something I look forward to. Yes, there were times I complained. My wife, too. But I'd sign up in a heartbeat to do it all again. And thanks to my kids for playing sports for all these years as well as the wonderful memories.
Are you saving for college? Consider 529 plans. There are many different options. As long you use the money to pay for qualified education expenses, you won't pay taxes on any growth in the account. Depending on where you live, 529 plans may provide state tax benefits, too. This article discusses the different types of plans available as well as the tax benefits associated with each option. This blog also discusses 529 plans as well as some of the other options to save for college.
Our practice continues to benefit from referrals from our clients and friends. Thank you for your trust and confidence.
If you would like to talk to us about financial topics including your investments, creating your life plan, saving for college, or saving for retirement, please complete our contact form or schedule a call or a virtual meeting via Zoom. We will be in touch.
Follow us:
Please note. We post information about articles we think can help you make better money-related decisions on LinkedIn, Facebook, and Twitter.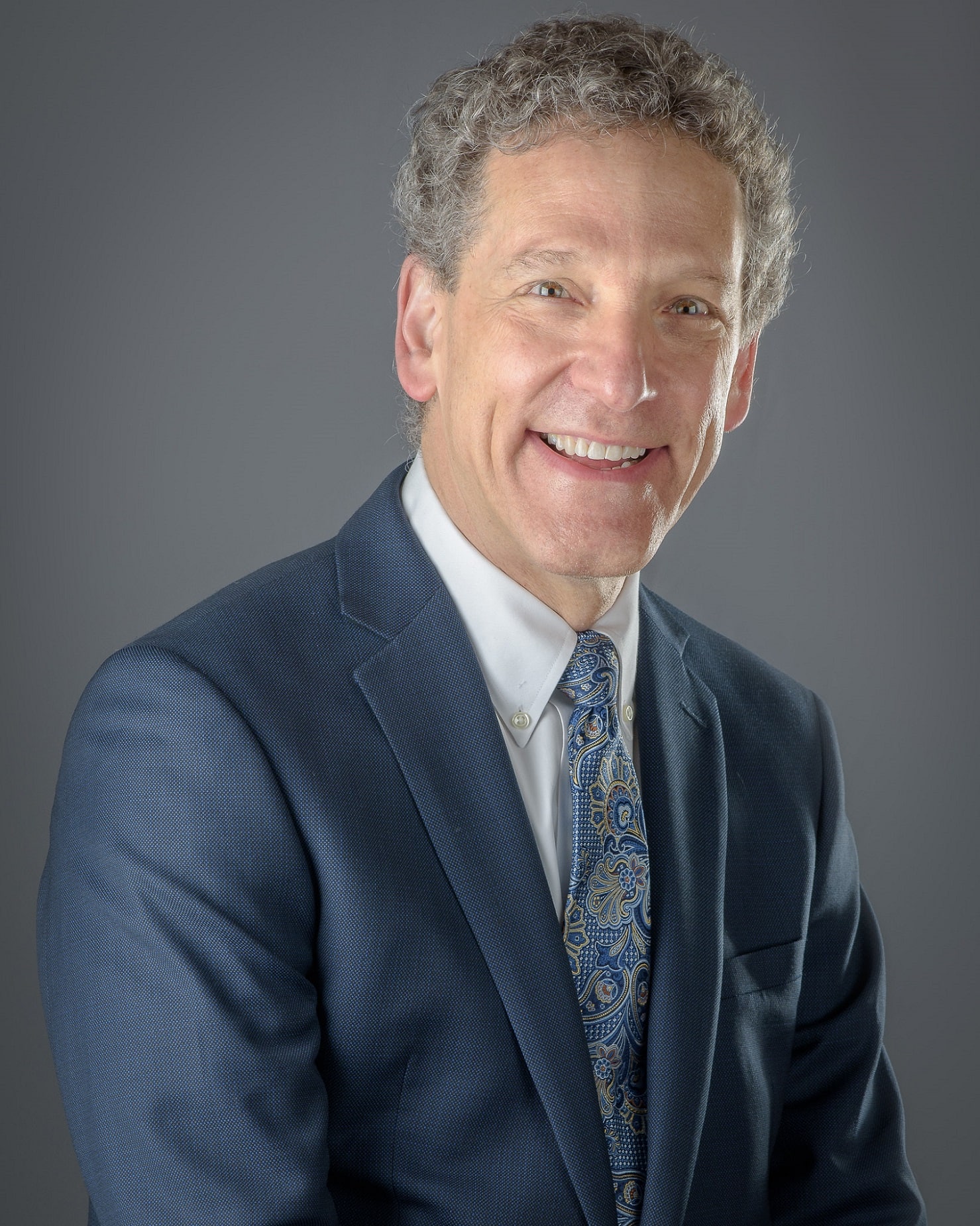 Phil Weiss founded Apprise Wealth Management. He started his financial services career in 1987 working as a tax professional for Deloitte & Touche. For the past 25+ years, he has worked extensively in the areas of financial planning and investment management. Phil is both a CFA charterholder and a CPA.
Located just north of Baltimore, Apprise works with clients face-to-face locally and can also work virtually regardless of location.