I have asked clients the three Kinder questions that serve as the base for a life plan since 2020. But Apprise's life planning process didn't go much beyond that. As I mentioned in this space several times recently (for example, see here), one of my 2023 goals involves earning the Registered Life Planner® designation. That will allow me to fully integrate the Kinder life-planning process into Apprise's financial planning process. As a next step toward achieving this goal, from February 15-21, I attended EVOKE Life Planning Training. (E-Exploration; V-Vision; O-Obstacles; K-Knowledge; E-Execution) What a fantastic experience!
This week, I'm sharing the third and final part of my training experience, which includes my life plan. If you missed Part 1, in which I discussed the events leading up to the start of EVOKE, you can click here. If you missed Part 2, in which I discussed my responses to the three Kinder life planning questions, you can click here. You can also click here to read the full story in one place.
What Comes After the Vision Meeting?
After vision comes obstacles. During this meeting, we look at what could possibly get in the way of you living your life to the fullest. We help you identify any obstacles and ask more questions to help you determine how you can tackle them head on, which can help you to overcome these obstacles.
The overriding purpose of these exercises is to determine what it is that you want in your life that you have not been able to deliver to yourself.
The Knowledge Meeting
We didn't spend much time on the knowledge meeting during training. This meeting helps connect your money with your financial life plan. It helps to better align your money with your life. This meeting also includes your Goals for Life and the steps you can take immediately to reach them.
Execution
Once your financial life plan is in place, it's time to act! With the energy and inspiration generated by the creation of your life plan/ideal life, the advisor and client work together to help you bring your vision to life as quickly as possible.
At this point, an advisor serves as a client's guide. Your advisor checks in on your progress and can help you if you go off course or something changes.
Presentation of My Life Plan
At the end of the program, each of us had to present our life plan to the rest of the group. We were also asked to summarize our plan in two words. I chose "giving back."
The areas I focused on for my vision statement related to the following:
Not creating a scholarship/ongoing financial support to help women who went back to school later in life.
Not doing enough to further financial education, especially for teens and young adults.
Not experiencing enough other lands and cultures through sustained active travel.
Doing everything I can to help each of our four children live happy, healthy lives. Even better would be seeing them do it on their own without any help. Without going into any details, this is more problematic for one of our children than the others.
Why Did I Choose These Items as the Key Elements of My Life Plan?
1. A Scholarship to Help Other Women
In my blog "Confessions of a Financial Advisor," I discussed the financial difficulties my family faced growing up. I also talked about how my mother was diagnosed with Stage 4 breast cancer at 51 and passed away when she was only 53 after her cancer metastasized to her brain.
My mother went back to school in her 40s and became an occupational therapist. She then started her own business, specializing as a hand therapist. She was good at what she did and on her way to building a successful business. In my heart, I know that her cancer progressed as far as it did before detection because she was trying to put herself in a position to survive – and thrive – on her own. After all, my father's poor handling – to put it mildly – of my family's finances was the driver of my family's financial difficulties. While I have some ideas from discussions we had, I can only imagine how much pain and anguish this caused my mother.
After my mother passed, I requested that others who cared to make donations to the New Jersey Occupational Therapy Association (NJOTA) instead of making a donation benefiting cancer research. My goal was to create a small scholarship in my mother's honor. This would help others remember her. It would also support other women who needed help. The effort did not go as planned, and the idea faded from view. I had not given it further thought for years. But the preparation I did for EVOKE training reminded me of this wish and made me want to revive it.
The "why" behind my focus on working with women relates to the struggles my mother went through. As my financial advisory business has evolved, I have committed to focusing the majority of my time, energy, and practice on creating an environment where women could learn about investing, have fun, and become more confident in making smart financial decisions with less stress and worry.
The work I did with Sherise helped me realize that I want to do even more. I want to create an annual scholarship for women who go back to school later in life. In this way, I can give back. I will contact Kean University in New Jersey – my mother graduated from there. The second organization I will contact is the NJOTA – my mother was a member. I plan to start a scholarship that grows over time through one of these organizations that will help other women who – like my mom – return to school later in life.
2. Teach a Class or Course to Further Financial Education, Especially for Teens and/or Young Adults.
I was very intentional in choosing the name Apprise for my business. (You can find a more detailed explanation in the FAQ towards the bottom of Apprise's home page.) Apprise means to inform or tell someone. I believe that education about financial matters in the U.S. is substandard. I want to do what I can to help bridge that gap.
When my children were younger, I could often be found on the sidelines coaching my kids' teams – sometimes in rec leagues, and others in travel programs. I regularly coached baseball, soccer, and basketball. I even tried my hand at lacrosse once – and only once. (That's a story for a different day.)
I like working with and coaching others. I'm going to contact the high school all my kids have attended – my daughter is currently a junior. If I don't get anywhere by doing that, I will talk to the county school system. After that, the next step would be contacting a local college. I will also continue to offer educational workshops through Apprise.
3. Ongoing, active travel
I changed this one a little from what I originally wrote. We travel regularly. The trip to Hawaii for EVOKE is not this year's only planned trip. Importantly, my time in Hawaii reminded me that I want to do more than just travel. I want to do things and not just see things. This further reinforced the feeling I had when my son Daniel and I experienced San Francisco – mostly by bike and foot – last March. I had a similar feeling when I was in Seattle with two of my sons last June.
For example, in the "fun to do" column on my Heart's Core Grid, I wrote that I want to hike to the bottom of the Grand Canyon. I've been there twice. The first time was with my parents. We hiked a mile or two down into the canyon. The second time was with my family. We did not hike inside at all. Hiking into Haleakalā Crater reminded me of the beauty and different perspective you see when you get more than just the view from the top.
After class ended, we had time before we had to get back to Maui for the flight home. We hiked a trail along the cliffs to see the red sand beach that you see pictured below. For me, hiking down to the beach and putting my feet in the water was so much better than just seeing the view from above. We also saw the rapidly flowing Venus Pools. The last picture is me with Megan and Sherise at the Venus Pools. Note that when the waters are calmer, you can find people cliff diving near that point. The heavy rains we had that week ruled out that possibility.
4. Helping My Children Live Happy, Successful Lives
This is the hardest one of all. It's also the one I will say the least about as I want to protect my children's privacy. One of our children is struggling to find their place. This is incredibly hard to witness as a parent. I said earlier that at one time during the discussion about my life plan I was brought to tears. The idea that this problem would go away did that. The tears were a mixture of joy – trying to envision a time in the future when things were better – and sorrow. I know I have the least amount of control over this. As a result, my commitment here is to make sure to regularly check in on my children – especially the one who's struggling – and see how they're doing at least once a week. While improvement may not happen, I will always keep trying and hoping.
Creating a Vision Statement
In the end, life planners work with their clients to create a vision for the future. The vision is associated with a specific time/date. You could even call this painting a picture. This picture should be something you – as the client – can imagine happening. It should leave you inspired. This vision represents your life plan. It can change with time. You achieve some things. You replace them with others. The process is not one-and-done. You should update it periodically. During training, two of the trainers were paired with other trainees in the life planning exercises. Attendees helped them create their life plans as well. Those life plans were different than what was in their previous life plans.
The trainers participated because one of the original attendees tested positive for COVID before training started. Then another attendee tested positive after arriving. Fortunately, those that spent the most time with this individual – including me – did not get COVID. It ended up working out well for the four of us, as we got to work more closely with these two trainers than we would have as part of the larger group.
Final Thoughts About Creating a Financial Life Plan.
I hope you find the above discussion about creating a financial life plan helpful. If you are a client and would like to work together on your life plan, please email me or schedule a call. I look forward to the opportunity to go through the life planning process with you and will send you the inspirational exercises to get you started.
If you are not a client but would like to work together on your plan, please schedule a free call. I'll gladly answer any questions and assist in whatever way I can.
Please feel free to check in on me in the future. I don't want what I've written to merely be words on a page. I want to follow through and realize these goals. I'm also looking forward to the mentorship I need to complete to earn the Registered Life Planner® designation. It starts in April.
Thank You!
I would also like to thank my fellow trainees: Jonny, Anne, Bryan, Matt, Miranda, Greta, Ryan, and Katy as well as our trainers: George, Louie, Thom, Brad, Anita, and Kathy. A special thanks to Megan, Sherise, and Wilson with whom I shared a house/apartment and several bottles of red wine. I look forward to our continued friendship. It was a pleasure meeting all of you. I look forward to remaining in touch and going through the upcoming mentorship program with you. I consider myself fortunate to have met all of you.
I'll be back next week with "Apprise's Five Favorite Reads of the Week."
Our practice continues to benefit from referrals from our clients and friends. Thank you for your trust and confidence.
We hope you find the above post valuable. If you would like to talk to us about financial topics including your investments, creating a financial plan, saving for college, or saving for retirement, please complete our contact form. We will be in touch. You can also schedule a call or a virtual meeting via Zoom.
Follow us: Twitter  Facebook  LinkedIn
Please note. We post information about articles we think can help you make better money-related decisions on LinkedIn, Facebook, and Twitter.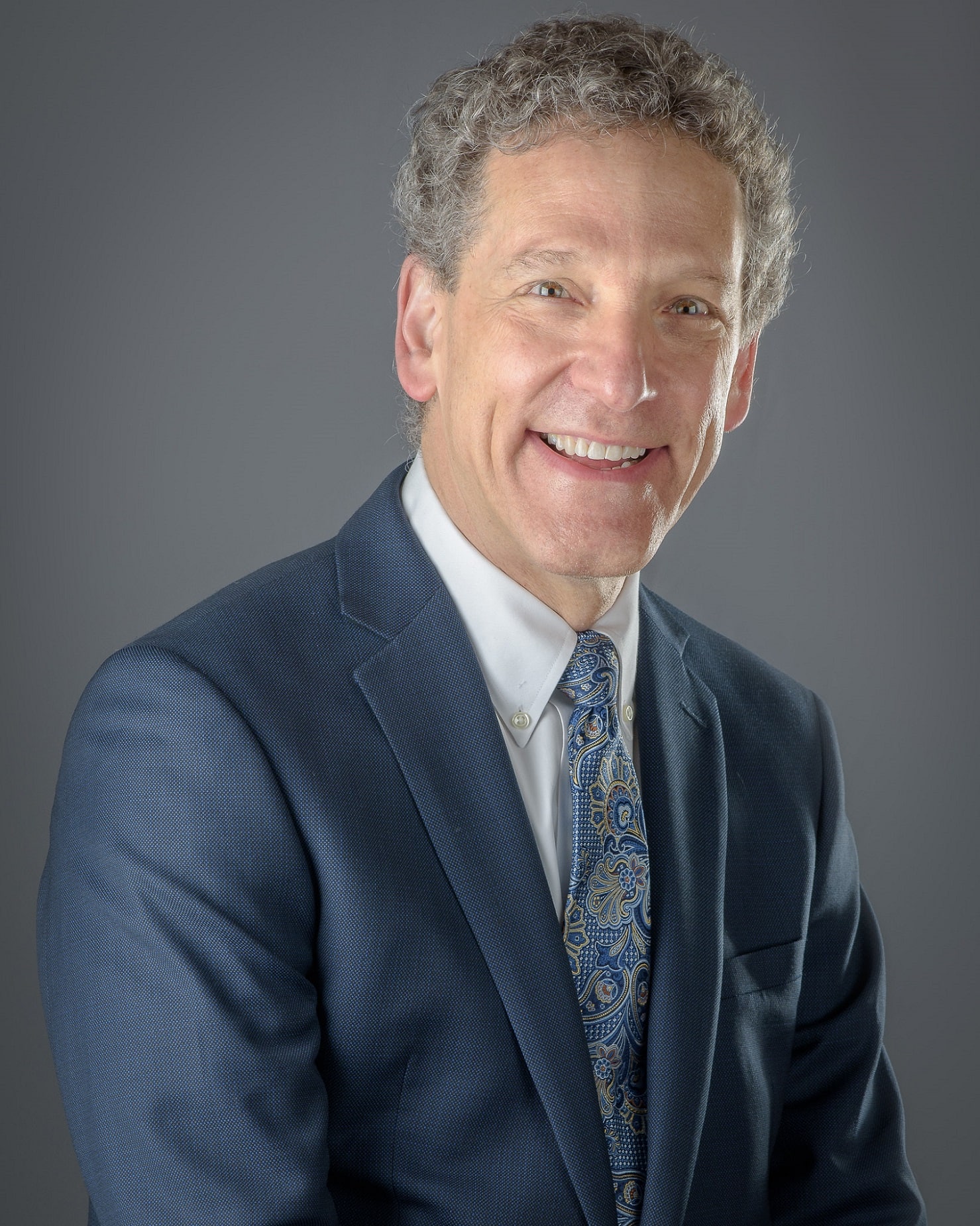 Phil Weiss founded Apprise Wealth Management. He started his financial services career in 1987 working as a tax professional for Deloitte & Touche. For the past 25+ years, he has worked extensively in the areas of financial planning and investment management. Phil is both a CFA charterholder and a CPA.
Located just north of Baltimore, Apprise works with clients face-to-face locally and can also work virtually regardless of location.