Finding Purpose in Our Everyday Lives
What is your money for?
When it comes to the financial planning process, that may be the most important question that Apprise's "Pathway to an Informed Retirement" can help you answer. If the purpose of life was just to make more money, then no one would ever stop working. The best uses of our time and our money lead us to more meaningful experiences that help us to grow as individuals, connect to our loved ones, and make a positive impact on the world around us.
If the hustle and bustle of life and work have come between you and your sense of purpose, try the following three-step process to get back in touch with what matters the most.
1. Reflect on your purpose.
Perhaps the biggest obstacle between ourselves and our sense of purpose is finding time to reflect. Schedule a block of time to simply sit, relax, and think about where you are in your life right now. You might try meditating, journaling, or even light exercise. Anything that allows you to tune out the rest of the world and clear your head.
So much of our identity is wrapped up in what we do for a living that it's important to think beyond how we earn money. Think about the people who are most important to you and how you work on those relationships. Think about the interests you had when you were younger, the courses you took, and how those things led you towards your career or away from another line of work. Envision a week when you didn't have to work at all and think about how you would spend your time.
After working through these questions, you might find that you're already more connected to your life's purpose than you realized. Or you might identify potential changes that you want to spend more time thinking about, such as building more self-care into your weekly routine, taking online classes to learn a new skill, or even contemplating a new career.
2. Focus on the little things.
Very few people get to spend every second of their day doing exactly what they love to do. The trick to getting through the inevitable drudgery is to cherish those moments when you are putting your talents to their most meaningful uses.
For example, the pandemic era has been particularly stressful for medical professionals. Doctors and nurses have had to contend with challenging work conditions, grumpy patients, staff shortages, and delivering the worst imaginable news. But they've also deepened their bonds with co-workers, exercised all their skills and knowledge, learned new things, and helped countless people through serious illnesses.
Every job has those moments of purpose that we should all spend more time focusing on. No matter what you do, there's an end customer whose life you're making better, a co-worker you're teaching or learning from, a problem that you're able to solve, or a family member who benefits from the fruits of your labor.
3. Take more purposeful actions.
If your workday is so full that you can't build more purpose into it, you might need to be more mindful about how you spend your time outside of work. Consider volunteering at a school or charitable organization. Teach or mentor the next generation of professionals in your field. Wake up an hour earlier so that you can devote some extra time to your exercise goals or hobbies. Invest in more purposeful relationships by leaving work at work and focusing your free time on friends and family.
Or, if your current job just isn't improving your Return on Life, start working on a plan that will help you make a smooth transition into your next act.
We want your Life-Centered Financial Plan to connect your life, work, and money in a purposeful way. We would be happy to schedule a meeting to discuss how we can help you get more from your money.
The 9/11 Memorial
This weekend my wife (Diana) took our daughter (Sarah) to New York City so she could see a Harry Styles concert at Madison Square Garden. I made the trip as well as we went to see a play on Saturday afternoon as well. The play had added significance as a song from it was the reason we named our first dog, Sadie. Sunday also meant it has been 30 years since my mother's passing. The aunt we stayed with was my mother's sister.
We stayed with my aunt who lives in the city. Before returning home on Sunday morning, we decided to visit the 9/11 Memorial, which the three of us had not seen. I remember working in the Twin Towers during my days with Deloitte & Touche. We had an office in the World Trade Center, so I would occasionally work there. Diana and Sarah enjoyed the concert immensely, and the play was great. But the highlight was our visit to the 9/11 Memorial.
When I was a Senior Equity Analyst, the company I worked for – Argus Research was located nearby. Most of the time I worked for Argus, I worked from home. But I would occasionally go to the office. It was located across from the New York Stock Exchange. The first time I went into the office, I took a subway to the old World Trade Center stop. I still remember the emotions I felt when I exited the subway and looked around. It was an eerie feeling as I recalled what used to be there. And saw so the meager surroundings that were there at that time (it was 2006).
I had wanted to visit the 9/11 Memorial for some time. When my aunt suggested that we go, I jumped at the opportunity. I was glad Diana and Sarah agreed as well. I appreciated the symbolism that I associated with the water cascading down the walls and into the
center of the memorial
. To me, that was very symbolic as it represented the tears shed for the unnecessary loss of lives. The names of the victims are inscribed on the memorial's bronze parapets.
Plus, we got our first view of the new building. The top reminds me of the original twin towers. The inverted triangles that appear in the design appear to symbolize the joining of the two former towers into one.
If you get a chance, I highly recommend that you visit.
This Week's Favorite Reads
Recently, I have discussed I Bonds with many of Apprise's clients. If you have some cash that's sitting idly by, you may want to consider purchasing up to $20,000 of I Bonds. Read this week's first article for more information. If you have any questions that are not discussed in the article, please schedule a quick call.
————————————————————————
Here are the links to this week's articles as well as a brief description of each:
Would you like to help put your high school- or college-age child or grandchild on the road to financial success? Consider helping them open a Roth IRA. Why? Think about it this way. Your child or grandchild probably doesn't earn a lot. They will pay little – if any – taxes on their earnings. As a result, the tax break associated with contributions to a traditional IRA is relatively worthless. Contributions to their Roth IRA can grow tax-free. Many years in the future, they can be withdrawn tax-free as well. That means they can get decades of tax-free growth on an initial contribution that may not have been taxed at all. If they are concerned that they can't withdraw the money, you can remind them that special rules allow for some penalty-free withdrawals before age 59 ½. Actual contributions can be withdrawn without paying taxes and penalties at any age.
Please note that your child or grandchild must have earned income. They can only contribute the amount they earn – with an annual cap of $6,000. If you're able to do so, you can fund the contributions for your child or grandchild. Check the article for some other important considerations. Opening a Roth IRA for your child or grandchild could also help them remember you fondly many years after you're gone, too.
Joy is a powerful emotion. It makes us feel good. But it can do more than that. Emotion can also help us fight against burnout. It can lower our anxiety, improve our heart health, and decrease stress hormones. It can even lessen pain. If we consider the benefits joy can bring, we should try to have more joy in our lives. The article shares three simple steps we can take to help reduce the impact that stress and burnout have on our lives. It can start as soon as we wake up. We can do one thing each morning that makes us happy. I wake up early on weekdays and get on the elliptical for 50 minutes. That starts my day off on a good foot. It also helps make the day ahead less stressful.
You may find some of the data cited in this article surprising. For example, about only one in seven retirees with a portfolio sells down their assets in a given year. In other words, six out of seven are not selling down their assets. Why would we save all that money without spending it later on? We worry about running out of money. We react by adjusting our budget or cutting spending rather than selling assets or trying to find other sources of income. A financial plan can help address this issue. It can allow you to set a spending level rather than just try to match spending to income. If you would like help setting a spending level that fits with your assets, please schedule a free call.
Everything we do requires information. We must find the right data and put it to use. Unfortunately, we often find it hard to recall things. According to this article, the most successful people regularly sharpen their memory power. This makes their ideas more concrete. It also makes it easier to reveal new connections. The author – a neuroscience and productivity expert – suggests the "CODE" method – Capture, organize, distill, express – can help sharpen our memory power. It allows our ideas to become more concrete. It can also make it easier to reveal new connections.
Although we can only contribute $6,000 annually ($7,000 for those over 50) to our IRAs, they are important. The Investment Company Institute estimates we held more than $13 trillion in IRA assets in 2021. The accounts include more than our direct contributions. They also include funds rolled over from the company retirement plans of our former employers. The article shares 20 mistakes investors can make with IRAs. It also shares some tips to help us avoid them. I would like to highlight some of the ones I speak about with clients and prospects most often:
Making a Nondeductible IRA contribution for the long haul
Assuming a Backdoor Roth IRA will be tax-free
Forgetting about spousal contributions
Triggering a tax bill on an IRA rollover
Not paying enough attention to asset location
Not taking advantage of qualified charitable distributions
Our practice continues to benefit from referrals from our clients and friends. Thank you for your trust and confidence.
We hope you find the above articles valuable. We would be happy to address any follow-up questions you have. You can complete our contact form if you would like to talk to us about financial topics, including your investments, creating a financial plan, saving for college, or saving for retirement. Once you do that, we will be in touch. You can also schedule a call or a virtual meeting via Zoom.
Follow us:
Please note. We post information about articles we think can help you make better money-related decisions on LinkedIn, Facebook, and Twitter.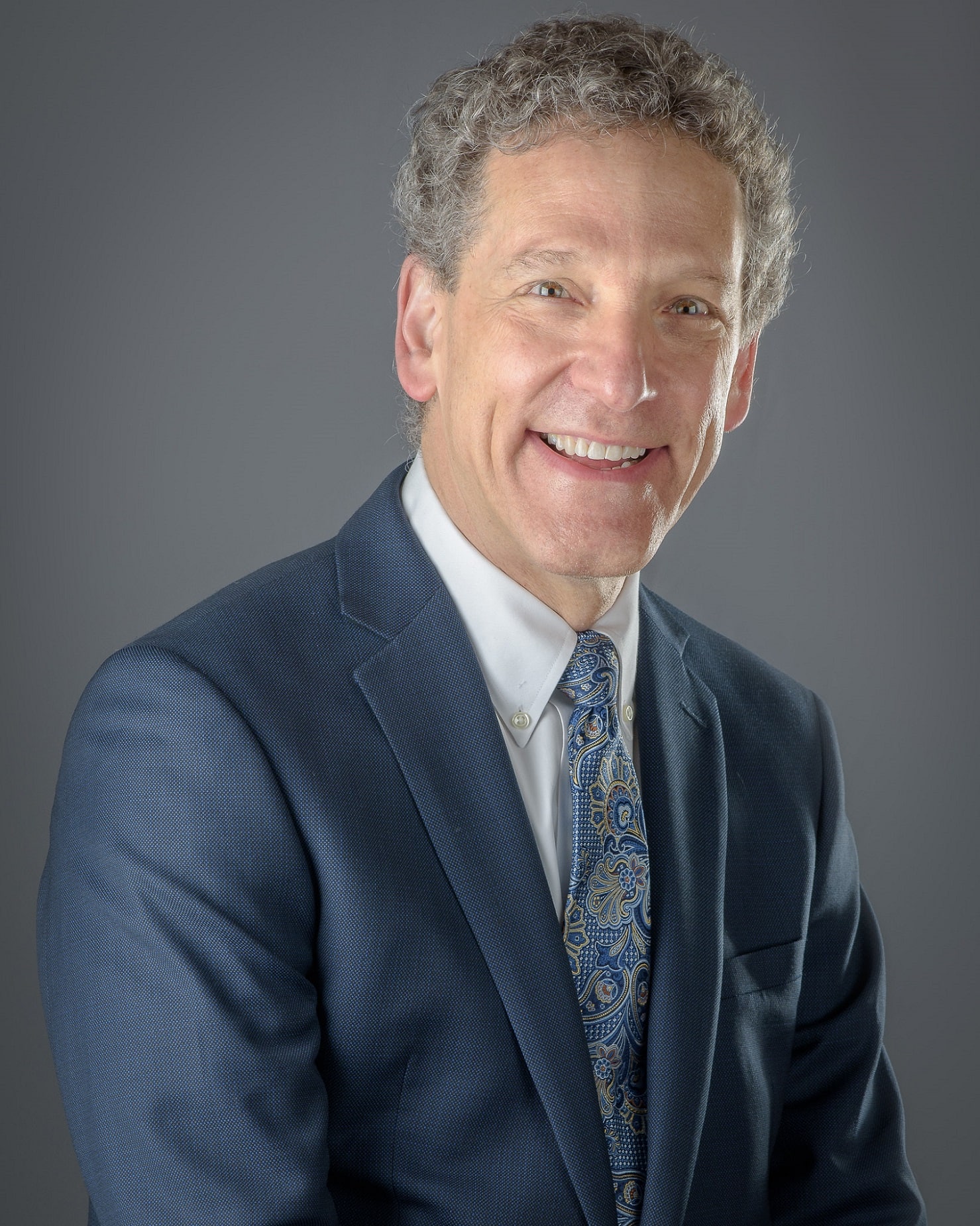 Phil Weiss founded Apprise Wealth Management. He started his financial services career in 1987 working as a tax professional for Deloitte & Touche. For the past 25+ years, he has worked extensively in the areas of financial planning and investment management. Phil is both a CFA charterholder and a CPA.
Located just north of Baltimore, Apprise works with clients face-to-face locally and can also work virtually regardless of location.