Give Experiences Not Stuff This Holiday Season
"Does this spark joy?" asks Marie Kondo about our possessions. The answer is usually, "YES!" on Christmas morning or at a holiday party after we unwrap our presents and watch others enjoy their gifts as well. But once the New Year rolls around many of those gifts are fighting for closet space with holiday decorations and all the stuff we keep meaning to donate. On the opposite extreme, you can find household clutter. That's something that does not "spark joy" at all.
While the shine tends to wear off presents must faster than we expect, many researchers have concluded that spending money on experiences rather than stuff can create more meaningful and lasting happiness. Regular readers of this blog know that I share this sentiment as discussed more here and here. This is also a key driver in Apprise's life planning approach. We want to help clients spend money with purpose on what truly matters. We want to help you live your desired lifestyle both now and in retirement. This holiday season, consider putting money towards gifts that can create memories that will boost your Return on Life for years to come.
1. Lessons or classes
What's better than buying your spouse a favorite bottle of wine? How about going to the tasting events at your local wine shop so you can schedule some date nights, learn something, and have some fun together? Rather than adding to the stack of stuff that represents your kids' interests, find a class or a teacher who can help them learn more and improve their skills. Maybe it's time to move on from YouTube chord progression videos to a professional guitar teacher. Your in-house gaming addict probably doesn't need another game. What if he agreed to take a coding class that will help him create his own game and flex those STEM muscles?
2. Gift cards for a day out
Once upon a time, buying gift cards to restaurants or theatres might have said, "I didn't know what else to get you." Post-COVID, those gift cards could be a welcome passport to a night outside the house. If you're still worried about making a "last-minute" impression, try to personalize the gift as much as possible. Consider favorite restaurants, favorite cuisines, favorite plays or musical artists, or an experience you think someone might enjoy but wouldn't spend money on themselves. Your gift card could spark a new passion for indoor rock climbing or local theater productions in a loved one.
3. Charitable giving
It's never too early to involve your children in good deeds around the holidays. But as they approach adulthood and their consciousness of the world around them begins to grow, kids might value making a positive impact more than a fancy tablet or new clothes. Have a family conversation about the problems facing your community and the issues that your kids are passionate about. If your family has a personal connection to a cause, talk about how you can honor that connection by donating your time and money.
For example, last year we asked each of our kids to pick a cause or organization that had meaning to them. We then made donations in recognition of their choices. We even talked to them about identifying the charities that put more of their donations toward the cause they represent rather than toward enriching the board members. And once your kids are out of school and earning a regular paycheck, you might consider working with your advisor to form a family charitable organization or charitable trust that will sustain your mission in perpetuity.
4. An extended family vacation
If you want to go all-out for the holidays, schedule what could be a true once-in-a-lifetime experience. Get together as many of your loved ones as you can for that trip you've all been talking about taking for years. Coordinating the logistics will be a lot harder than buying your granddaughter a new cell phone. But the effort will only make the payoff that much more rewarding. The trip doesn't have to be over the holidays. You could plan it for summertime when it could be easier to coordinate schedules. Plus, that approach will give everyone something to look forward to.
Before you get too excited about cruise lines or luxury resorts, how about we schedule a meeting to review your holiday gifting and vacation budgets for the next couple of years? We can also revisit your financial plan to talk about any major upcoming expenses and new goals that you want to plot for the year ahead.
————————————————————————
At Apprise, we work with many female-led households. This week's first article shares some of the reasons women are often behind on their retirement savings. Some prior blogs and our free e-book are also linked to the related discussion. That content provides some suggestions to help overcome those challenges.
Here are the links to this week's articles as well as a brief description of each:
Unfortunately, women are often behind on retirement savings. I discussed several reasons why in "Overcoming the Challenges Women Face." In short, women have to contend with "The Motherhood Penalty," they tend to live longer, and other financial priorities can get in their way. Women also often lack the confidence they need to invest. This can cause them to invest too conservatively, which can put them even further behind over the long haul. At Apprise, we focus on working with female-led households. If you'd like to discuss your situation and learn more about how we can help, please schedule a free call. You can also download our free e-book, which includes more content directed toward women.
It takes more than a strong password to protect your money, your work, and your family. Adding a second factor can help protect your accounts from evildoers. The number of accounts offering two-factor authentication is on the rise. It usually means you must input a code after entering your password. Two-factor authentication is akin to having a door with multiple locks. Even if someone has the first key, you still have another deadbolt in place.
There are many two-factor authentication options. Each comes with tradeoffs in terms of security and convenience. This article provides a guide to the different options. It also offers some information that can help protect your digital life. At Apprise, where available, we use authentication apps to provide a second layer of security when accessing software tools that contain client data. Where possible, I use these apps for my personal accounts as well.
Contributing to a Roth IRA when you are early in your career can provide significant long-term benefits. Since you will likely have a low tax rate, after-tax contributions won't cost you much in terms of tax benefits. What made this story special was the author's story about his experience with this practice. He and his wife started contributing to their children's Roth IRAs back in March 2012. Since then, the investment gains in the accounts have surpassed the amounts contributed to them.
The author and his wife set guidelines to make sure the money was used as intended. For example, if their kids withdraw money early, they won't get any more deposits. As long as their kids don't exceed the earnings limits for Roth IRA contributions, their parents plan to continue making contributions indefinitely. I would consider starting even sooner. If your kids have unearned income as teenagers, you can start making contributions up to the amount of their earned at an early age.
Many of us lament about not having enough time to get everything done. We want to be more productive. However, despite our best intentions, we fail. We work more hours. But we get distracted. We lose focus. We don't have enough energy to speed through our to-do list. This article offers some simple changes we can make to our work habits. They can help us work smarter, not harder. One that we don't think of doing enough is the eighth strategy. "Learn to say 'no." Saying yes to unexpected things can negatively impact our day. Prioritizing the work that must get done and setting clear boundaries, makes it easier to know when it's okay to turn something down. Adopting the ninth strategy – "Resist (or turn off!) those notifications – a few years ago helped me a lot, too. Check out the article for some other good suggestions.
I regularly share memos from Oaktree Capital's Howard Marks. As expected, this memo is filled with many valuable insights. Mr. Marks titled his first book "The Most Important Thing." (You can find a summary here.) In this memo, he takes a different approach. He lists the things that DON'T matter:
The Trading Mentality
Short-Term Performance
Volatility
Hyper-Activity
When he gets to the "So What Does Matter?" section of the memo Marks says the following:
What really matters is the performance of your holdings over the next five or ten years (or more) and how the value at the end of the period compares to the amount you invested and to your needs.
I recommend that you check out the full memo. I think you'll find it a worthwhile read.
Our practice continues to benefit from referrals from our clients and friends. Thank you for your trust and confidence.
We hope you find the above articles valuable. We would be happy to address any follow-up questions you have. You can complete our contact form if you would like to talk to us about financial topics, including your investments, creating a financial plan, saving for college, or saving for retirement. Once you do that, we will be in touch. You can also schedule a call or a virtual meeting via Zoom.
Follow us:
Please note. We post information about articles we think can help you make better money-related decisions on LinkedIn, Facebook, and Twitter.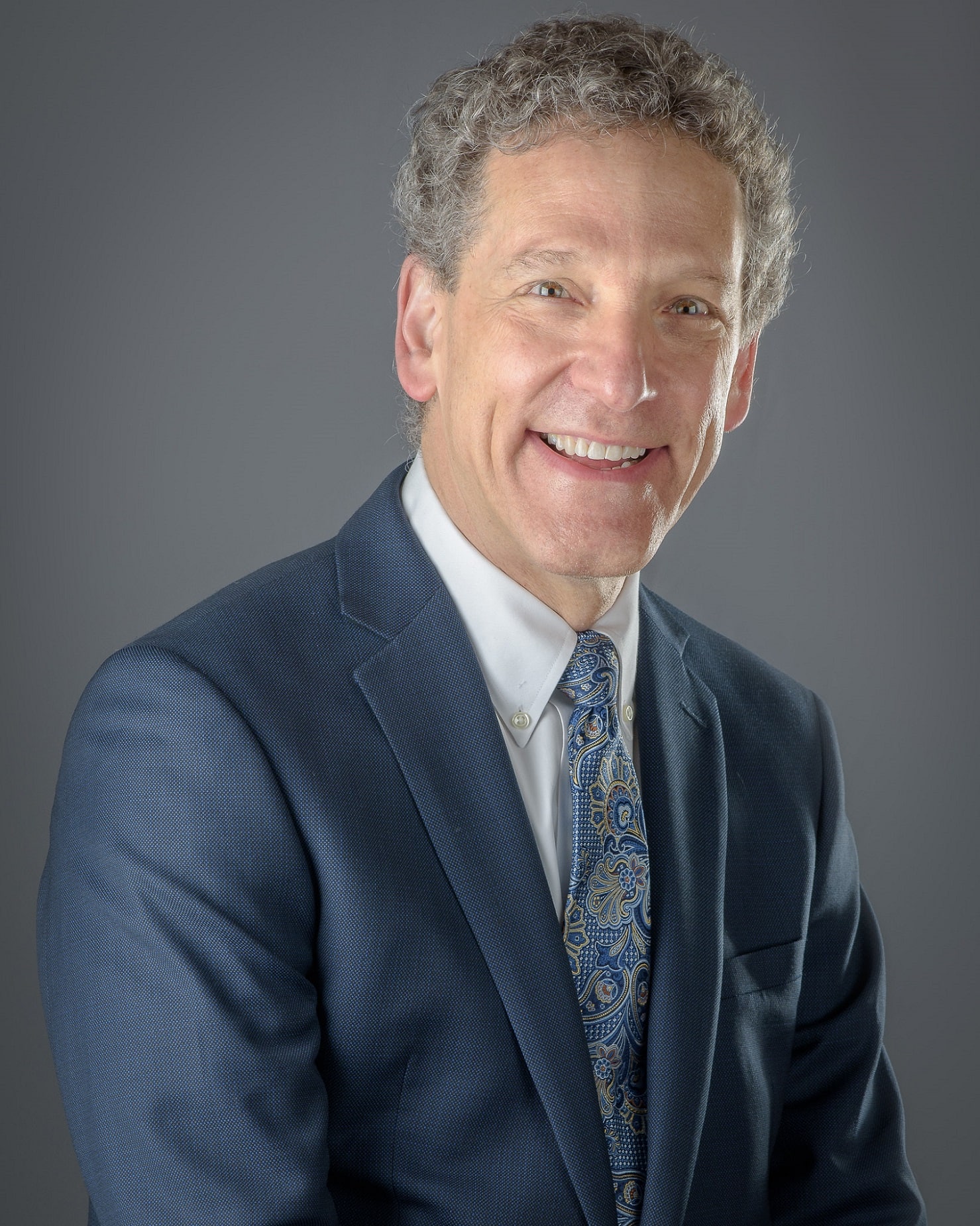 Phil Weiss founded Apprise Wealth Management. He started his financial services career in 1987 working as a tax professional for Deloitte & Touche. For the past 25+ years, he has worked extensively in the areas of financial planning and investment management. Phil is both a CFA charterholder and a CPA.
Located just north of Baltimore, Apprise works with clients face-to-face locally and can also work virtually regardless of location.