Whether we like it or not, markets go up and markets go down. So far this year, the market has trended lower. But over the long term, the market has trended up and to the right. As you can see below, it doesn't go up in a straight line. You can expect setbacks along the way. Since 1928 – including this year's drop – the S&P 500 has provided an annualized return of 9.8% per year.
The market also provides positive returns in about three out of every four years. We have yet to see a 20-year period where the market has fallen on a nominal basis.
We've been through this before and we'll go through it again. The pullback that's been underway since 2022 started reflects the long-term process of digesting ongoing economic and geopolitical developments.
It's all part of a much broader picture. Recent pullbacks such as those of early 2020 and late 2018 came and went. So did the plunge we saw in 2008-2009 when the leading indexes dropped in half.
When the going gets rough, it's essential to remember that past downturns have been followed by recoveries to even higher levels. We don't have any guarantees that history will repeat itself. But until proven otherwise, we have no reason to expect anything different.
Why does the market go up over the long term? The biggest reason is that the economy grows and companies earn more money.
In 1928, earnings per share for the S&P 500 were $1.38 and corporations paid out $0.85 per share in dividends. In 2021, those numbers increased to $208.20 and $60.40, respectively. That equates to 5.5% annualized earnings growth and 4.6% annualized dividend growth over the last 94 years.
At this time, we don't have reason to believe that companies will stop growing their long-term earnings. As a result, it makes sense to remain focused on the long term. Selling out of fear can lock in losses. It's also hard to determine when to get back in the market after you've gotten out. A long-term focus can help position you to achieve your goals.
The Benefits of Pet Ownership
One way to take your mind off the markets is to have a pet. We have two dogs in our house – Daisy and Emma. They are sisters who are 16 months apart in age. Before them, we had three other Shih Tzus – Amelia, Brandy, and Carly. I owned Amelia before I met my wife. Before we got married, I told her that if we got married, she was committing to owning a dog for the rest of her life. Our dogs bring much joy to everyone in our house. Pets can also help take your mind off whatever is troubling you – including a falling stock market.
If you have grandchildren, pets can provide another reason for them to want to visit.
If you want to get a pet, you must first decide whether you're a dog person or a cat person.
Your grandkids might fawn over smaller critters and birds … until they get nipped. Anything larger probably belongs on a farm or a stable you'll visit from time to time. Fish can be soothing to watch … until they're belly up in that expensive tank you just bought.
Of course, cats and dogs come with their own sets of hassles. Paying for food, toys, and health care can add a significant line item to your monthly budget. Frequent travelers may have to arrange for a pet sitter. And some folks just don't want to deal with the noise, the hair, the drool, or the occasional accident on the carpet.
But seniors who are willing to accept the responsibilities of owning a dog or cat will find that pets can add a lot of Return on Life to retirement.
1. Pets can help keep you active.
Walking, running, hiking, and cycling are activities that are good for both seniors and dogs. Incorporating your pet's wellness into your routine can give you that extra motivation to get out of the house when the sky's a little cloudy or you're just not in the mood.
If you want an exercise companion, you probably shouldn't get a cat. They can help keep your mind active or keep you entertained. A laser pointer and a ball of string can often lead to some fun and amusing moments.
2. Pets can provide companionship.
The simple joy of curling up on the couch with your dog or cat and a good book could help make reading and learning a more rewarding part of your day. In addition to that snuggle factor, your pets can also make your home feel fuller and livelier. Even if you're single, your cat or dog gives you a friend to eat with, play with, get some exercise with, and relax with every day. A pet can also be an excellent road trip buddy, especially if you're planning a big tour of the U.S. National Parks or other outdoor attractions.
You also don't go more than a few weeks without reading about a "hero dog" who saved an owner from danger. Your dog may never arrest a burglar or drag you out of a burning house. But that famous "sixth sense" can alert pets to trouble. Pets can also become very sensitive to changes in their owners. Distressed barking or meowing could let your neighbors know that you need help but can't reach your phone.
3. Pets can comfort you.
As I discussed in this blog, my mother passed much too early from breast cancer. I'll never forget when we found out that her cancer had metastasized to her brain. I came home to an empty house that night. I sat down and was very upset. Amelia – the first of the Shih Tzus I mentioned above – came over to me. She put her paws on my knee and started licking me to try and comfort me. It's amazing how pets can sense when you're feeling down. They can help brighten even the darkest day.
4. Pets foster community.
According to a study published by Harvard Health, being a pet owner is one of the top three ways that people meet others in their neighborhood. When we take our dogs for a neighborhood walk, we often see other neighbors – often walking their dogs. When we do, we may stop and chat for a bit or just say hello.
Whether you're walking your dog or waving at a cat that's lounging on a windowsill, animals have a way of bringing the people who love them together. Dog parks and group dog walks are a great way for canines and humans alike to socialize while getting some exercise. Animal shelters can be a great place for seniors to look for part-time work or volunteer positions. And if you're looking to grow your online friend list, pet owners have created countless communities on social media where you can seek advice for problem pets or just swap funny cat videos.
Have you started scouting local shelters and breeders in your area? Are you sure your budget and schedule are ready? Before you bring your new furry friend home, we'd be happy to help you review your monthly expenses, your Ideal Week in Retirement, and even your estate plan to make sure that both you and your pets will get the most Return on Life possible.
————————————————————————
When we retire, income taxes represent one of our biggest – if not our biggest – expenses. We believe taxes and investing are joined at the hip. That's helps make taxes an important consideration in our financial planning process. This week's first article names 14 states that won't tax your pension. It
Here are the links to this week's articles as well as a brief description of each:
They say you shouldn't let the tax tail wag the investment dog. But that doesn't mean that taxes don't matter. Fewer and fewer companies pay their employees a pension when they retire. But some individuals still receive a pension. If you do, the 14 states listed in this article won't tax your pension income. Of course, while a state may not tax your pension, it may tax other types of income you plan to receive in retirement. You want to understand a state's overall tax environment for retirees and not only how it taxes one specific type of income. This article shares 14 states that don't tax your pension income. It also addresses how they tax 401(k)s and IRAs, Social Security benefits, and income tax rates in those states.
What do you do with your shoes when you get home? Do you leave them at the door, or do you wear them in the house? Those who wear them in the house may change that practice after reading his article. When we are out and about, we can step in or on all kinds of contaminants that we don't want in our home. Shoe soles can be magnets for all kinds of infectious diseases. They can also harm the quality of the air inside our homes. In short, having a shoe-free household can offer some health-related advantages.
When we die, our loved ones need to take care of a lot of things. Thinking about these things can feel a bit morbid. But doing so can make life much easier for those who outlive us. Having healthcare directives that describe the actions you want to be taken for your medical care can provide immeasurable value. It lets your loved ones know if you want do not resuscitate orders and your thoughts on organ and tissue donation. You want to make sure your loved ones can access your financial and social media accounts and other records. They should know whether you prefer burial or cremation. Planning can also help ease your family's grieving.
It's easy to spend too much time on email. According to this article, the average professional spends 28% of the workday reading and answering emails. Based on a 40-hour workweek, that equates to 2.6 hours spent and 120 messages received every day. The article shares five ways we unnecessarily lose time and how to get it back. It starts with checking email too frequently. Read the article for some suggestions on how to check your email less often along with some other tips.
This article shares four common – and dangerous – assumptions that individuals make when planning for retirement. It also shares some steps they can take to avoid them. Whenever I think of the word assume, I also think of the same courtroom scene from The Odd Couple that this article's author shared.
Our practice continues to benefit from referrals from our clients and friends. Thank you for your trust and confidence.
We hope you find the above posts valuable. Please complete our contact form if you would like to talk to us about financial topics, including your investments, creating a financial plan, saving for college, or saving for retirement. We will be in touch. You can also schedule a call or a virtual meeting via Zoom.
Follow us:
Please note. We post information about articles we think can help you make better money-related decisions on LinkedIn, Facebook, and Twitter.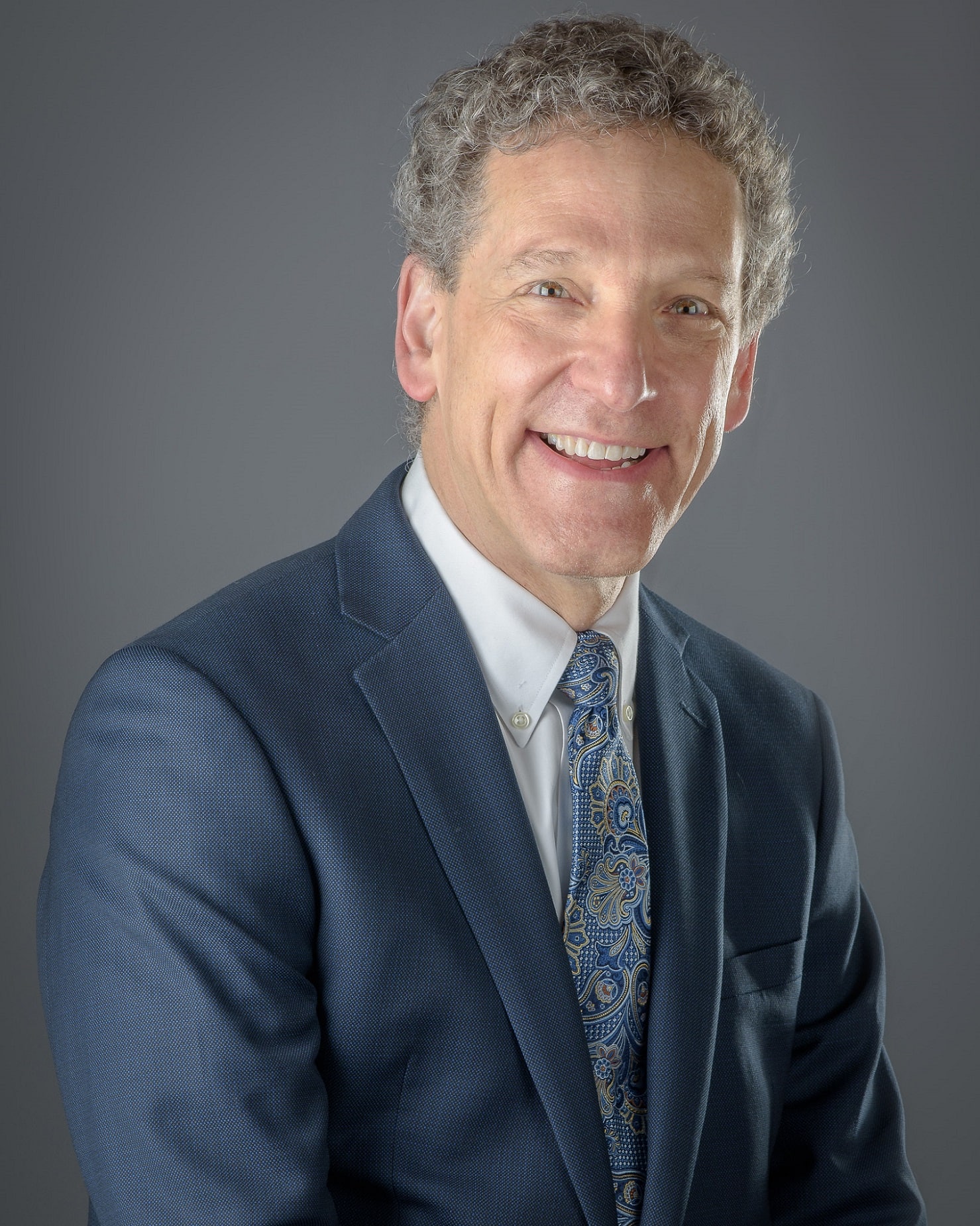 Phil Weiss founded Apprise Wealth Management. He started his financial services career in 1987 working as a tax professional for Deloitte & Touche. For the past 25+ years, he has worked extensively in the areas of financial planning and investment management. Phil is both a CFA charterholder and a CPA.
Located just north of Baltimore, Apprise works with clients face-to-face locally and can also work virtually regardless of location.