What March Madness Can Teach Us About Your Financial Plan
The opening of this week's blog was originally meant to coincide with the start of March Madness. Then Silicon Valley Bank happened. Last week's blog discussed that instead.
With March Madness in mind, let's take a look at the parallels between successful teams and a winning approach to your finances.
Who's the "Cinderella" team you have busting brackets in this year's March Madness? What an unusual year. It's the first time since they started seeding teams in 1979, that no #1 seeds made it to the Elite 8. This will be only the third Final Four without a #1 seed. In the first round, we saw teams seeded #1 (Purdue), #2 (Arizona), and #4 (Virginia) fall. The Final 4 includes Florida Atlantic (FAU) a #9 seed along with two #5 seeds and a #4 seed. The combined total of 23 represents the highest number since 2011 and the second-highest seed total since seeding got introduced.
Will the Clock Strike Midnight?
While almost everyone – other than fans of the team that loses – loves a good underdog story, the history of the Big Dance tells us that the clock strikes midnight more often than not. There are more than 350 schools in Division 1 men's basketball. But 60 of the 84 National Championship games played since 1939 have been won by only 15 teams, headed by perennial powerhouses UCLA (11 titles), Kentucky (8), North Carolina (6), and Duke (5). A hot streak might propel a surprise school through an extra round or two of the tournament. But like a solid financial plan, schools that have consistently built their programs for the long run tend to deliver the best results.
Here are three more traits of successful teams that can make your financial program a consistent winner.
1. Good coaching.
In the middle of the "madness" are young men trying to make the best decisions on a huge stage under unimaginable pressure. Teams that come out on top usually have a coach who can cut through the noise, develop a winning game plan – often with a quick turnaround – bring out the best in his players, and keep everyone focused on the big goal. For UCLA, that was the legendary John Wooden, who won more titles as a coach (10) than any other coach – or team!
I took great pleasure over the years watching the success of another legendary coach – Duke's Mike Krzyzewski. I was there when he started at Duke. At the time, he was a bit of an unknown, and none of us could pronounce or spell his name without help. We also could never have imagined he would bring five national titles to Duke or become the winningest coach in college basketball history.
For your family, we'd like you to think of us as your "financial coach." You can rely on our expertise and experience to guide you through everything from market volatility to major life transitions. And we can use our Life-Centered Planning process to reevaluate your financial goals and keep you progressing toward them.
2. Well-balanced teams.
While all-time great players like Kareem Abdul-Jabbar, Magic Johnson, Larry Bird, Wilt Chamberlain, and Michael Jordan have all left their marks on the NCAA Tournament, no one wins the championship by himself. The best teams have players who complement each other, fill in each other's weaknesses, and give their coach flexibility to adjust to different challenges through every stage of the tournament.
We help folks achieve a similar balance in their financial plans. A diversified portfolio can provide options and some stability during unsettled markets. You'll also have more levers to pull if you need to make a major adjustment to your financial plan, such as buying a new home, paying for college, or making an unexpected early transition into retirement.
3. Strong defense.
Does defense really win championships?
According to a 2018 study by the NCAA, a team's offensive efficiency is actually more important to its success in March.
But in 2021, the Harvard Sports Analysis Collective found that the most successful teams also tend to have smaller gaps between their offensive efficiency and their defensive efficiency. In other words, the best teams don't just outscore their opponents, they also have the ability to protect their leads and lock down games when it matters the most.
You can think of earning and investing your money as the offensive part of your financial game plan. Protecting your wealth is the defensive part. In addition to balanced saving and investing strategies, it's common in our planning process to create "emergency buckets" that can cover at least 6-12 months of your expenses in a pinch. We also do what we can to help keep your loved ones and your money as protected as they can be from life's ups and downs.
Sports contain many valuable life lessons, but your financial planning is more important than any game. And we're confident that our planning process is designed to help you achieve something bigger than any trophy: a secure financial future.
On to This Week's Favorite Reads
This week's articles address topics such as how much you may actually spend on retirement.
Here are the links to this week's articles as well as a brief description of each:
As the end of March approaches, most high school seniors anxiously wait to hear which colleges have admitted them. It's not easy to get into many colleges. Due to the high cost of many colleges, deciding how to pay can be even harder. Yet costs continue to rise. Most families rely on a combination of resources – including student loans – to cover the bill. That means a school's financial aid letter is another important element in the process. What can you do? It starts with applying for financial aid. Many families miss out because they don't apply. Keep in mind that your student cannot receive a guaranteed student loan unless you submit the Free Application for Federal Student Aid (FAFSA). You can also try to negotiate with the school for additional aid. Leveraging private scholarships can also help. Check the article for some helpful suggestions. You can also find a Scholarship Search Engine here.
Our phones provide access to what's most important to us. This can include our most sensitive communications, our life savings, and our photos. You might think that Face ID protects you. But what happens if it fails? What if you restart your iPhone? In both cases, the phone asks for your passcode. According to the article, thieves watch you enter your passcode. If you leave it unattended, they then take your phone and reset the passcode. This can give them access to your device, your data, and your money. The article offers several suggestions to help you discourage such attacks. They start with covering your screen in public and using a complex, six-digit passcode. But it doesn't stop there. Hopefully, Apple will also make some changes allowing us to make our phones more secure in the future.
Apprise gives new clients a password book as a welcome gift. It's important to help your loved ones have access to your accounts after you die. But you should provide more than just the passwords for your financial accounts. Do you know what happens to your social media accounts after you die? We often use such accounts to document our lives. You should understand the rights and obligations related to your digital legacy as well. The estates of many famous people remain active after they pass. They can also generate revenue for their estates. Most of us aren't famous, but that doesn't mean we shouldn't protect our digital legacy. It also shouldn't keep us from leaving our loved ones with a road map to our digital assets before we die. The article shares the more popular social media platforms and shares some ways users can plan ahead.
As a dog lover, I couldn't help but share this post. While many like to have their pets pose for social media posts. Some of my friends and family members have created social media accounts for their dogs. I still remember coming home to an empty house after learning that my mother's cancer had metastasized to her brain. I was sitting on the steps leading upstairs. My dog Amelia came to me. She put her paw on my knee and started licking me. Amelia knew I was hurting and did her best to help. Pets can reduce our anxiety and loneliness. They bring so much love to our lives, too. Consider the following:
Dogs provide much-needed cuddles.
They make you feel less alone.
Dogs provide a consistent routine (they can help us exercise more, too).
They make you laugh.
Dogs require you to put their needs first.
Medicare helps you protect your health and wealth during retirement. When selecting coverage, you want to avoid mistakes. Some mistakes are irreversible and can continue to haunt you until you die. But understanding Medicare isn't an easy task. You can check this article for some of the basics that can help you get started. It provides an overview of Medicare Parts A-D, Medigap, when to enroll, and other important aspects of coverage.
Our practice continues to benefit from referrals from our clients and friends. Thank you for your trust and confidence.
We hope you find the above articles valuable. We would be happy to address any follow-up questions you have. You can complete our contact form if you would like to talk to us about financial topics, including your investments, creating a financial plan, saving for college, or saving for retirement. Once you do that, we will be in touch. You can also schedule a call or a virtual meeting via Zoom.
Follow us:
Please note. We post information about articles we think can help you make better money-related decisions on LinkedIn, Facebook, and Twitter.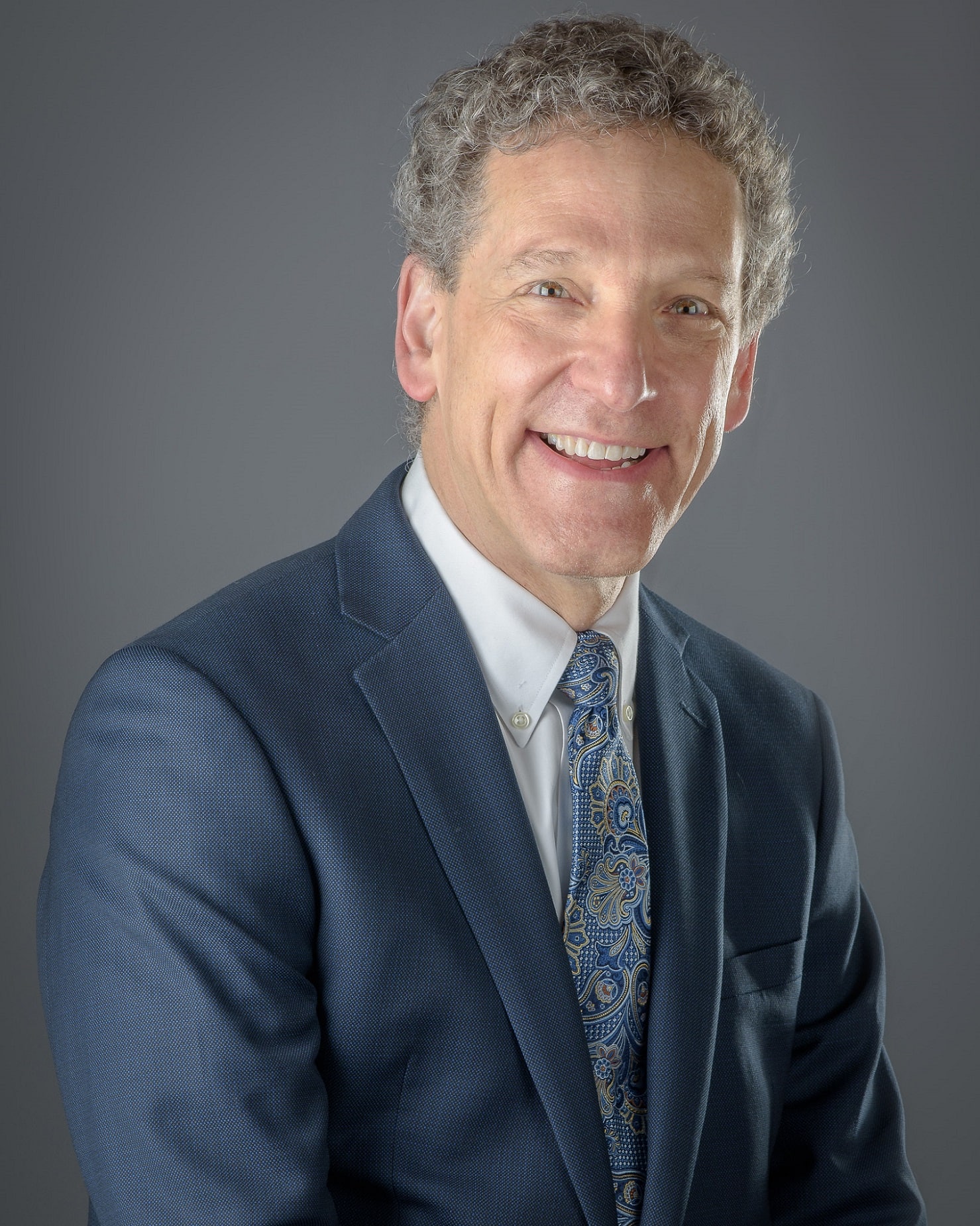 Phil Weiss founded Apprise Wealth Management. He started his financial services career in 1987 working as a tax professional for Deloitte & Touche. For the past 25+ years, he has worked extensively in the areas of financial planning and investment management. Phil is both a CFA charterholder and a CPA.
Located just north of Baltimore, Apprise works with clients face-to-face locally and can also work virtually regardless of location.